Low calorie brownie patties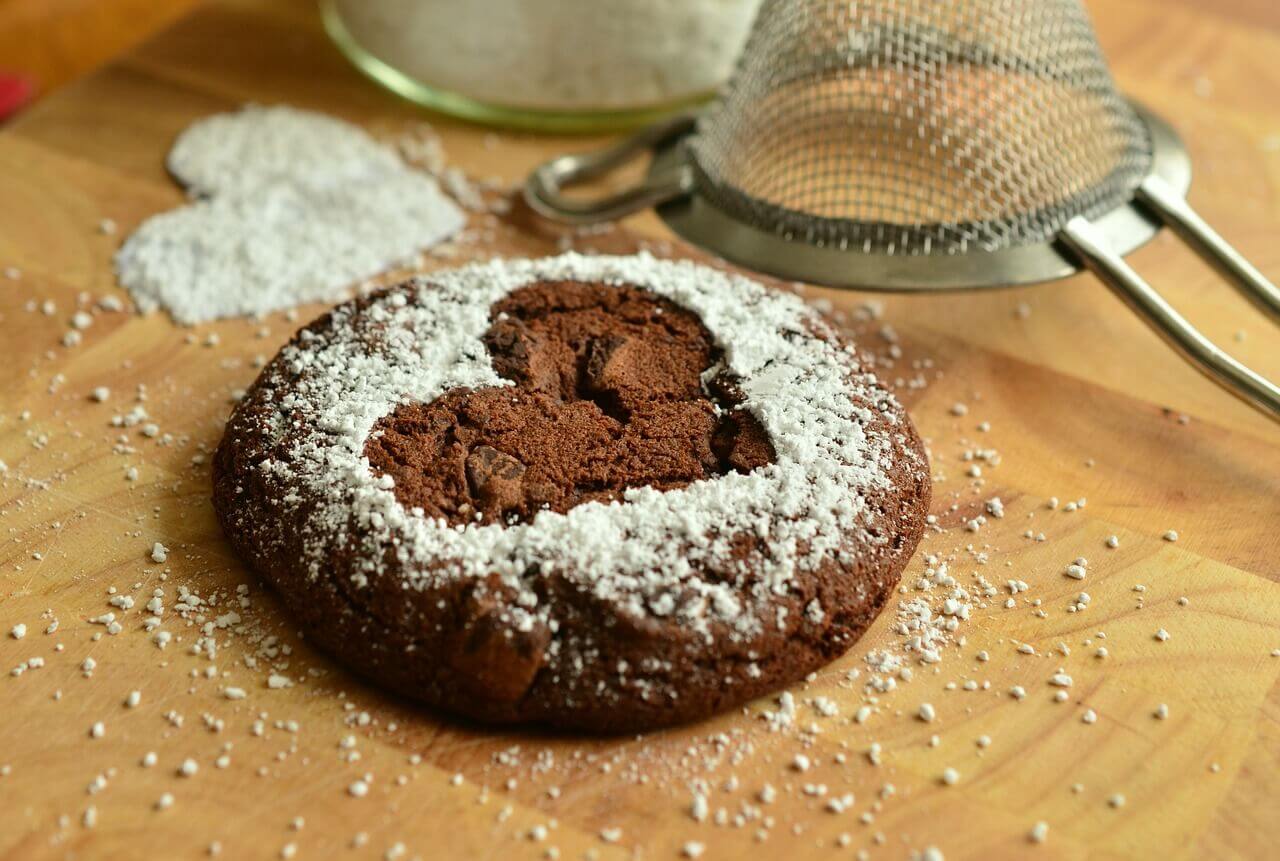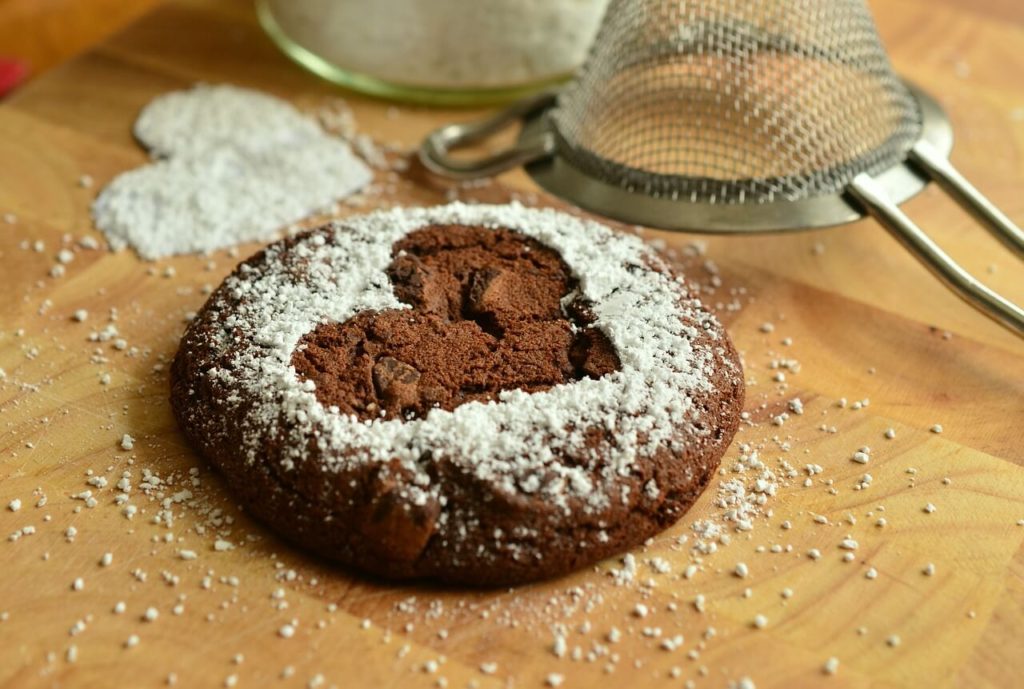 Ingredients:
1 teaspoon instant coffee
1 teaspoon hot water
1/2 cup unsweetened cocoa powder
1/3 cup plain flour
1/3 cup whole wheat flour
1/2 teaspoon baking powder
3/4 cup sugar (preferably brown cane sugar)
3 tablespoons canola oil
2 tablespoons honey
1 egg white
pinch of salt
a pinch of ground cinnamon
Topping:
50 grams of chopped good quality dark chocolate
3 tablespoons of water
1 teaspoon vegetable oil
2/3 cup icing sugar
1/2 teaspoon vanilla extract
Preparation:
In a large bowl, mix the cocoa powder, flour, baking powder, salt and cinnamon.
In a smaller bowl, whisk together the oil, sugar, honey and egg white. Then add the melted coffee to the mixture.
Using a spoon, pour the oil mixture into the larger bowl with the powder mixture, stir and slowly work into a smooth dough with your hands.
Let it rest in the fridge and then shape it into small balls about 2.5 cm in diameter. Use your thumb to squash all these balls into patties.
Bake each baking sheet for about 7 to 8 minutes. Then dip the tops of the patties in the chocolate glaze and leave to cool.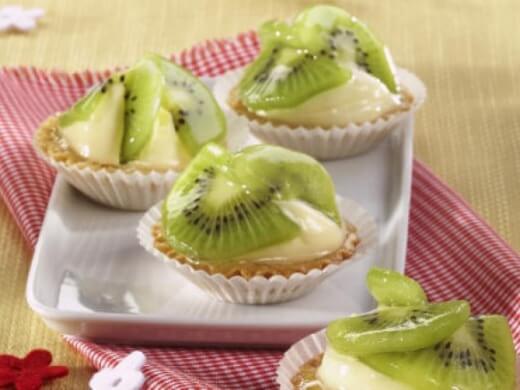 A very easy dessert that can make not only the Christmas holidays, but even a regular afternoon. This is a delicious cheesecake that is sure to satisfy the palate of even the biggest sweet tooth.
What do you need?
300g cottage cheese
2 glasses of eggnog
kiwi
3 vanilla sugars
Process
Stir the curd together with the liqueur until it becomes a smooth mass.
Now fill small moulds, cupcakes or you can even spread it on the finished muffins and then decorate them with a piece of kiwi.
Apple Brownies
What will you need?
700g apples
100g roasted oatmeal
150g icing sugar
chocolate coating
nuts for sprinkling
Process
First peel and then grate the apples, which you mix with sugar and roasted oats.
Form the newly formed dough into small rounds, which you can then decorate with chocolate icing and then sprinkle with nuts or coconut to taste.
Apple balls
What will you need?
56dkg grated peeled apples
30dkg granulated sugar
20kg peeled and chopped almonds
lemon juice and zest
1 vanilla sugar
half a teaspoon of citric acid
1 cup water
Process
First peel and then finely grate your apples, which you drizzle with a little lemon juice so they don't immediately turn brown. Boil the apples with a cup of water and sugar until thickened, then add the vanilla sugar, grated lemon zest, chopped almonds and citric acid.
Allow the whole mixture to cool and then use a spoon to scoop out small pieces, which you can then shape into small balls in your hand, which you then carefully roll in sugar. Place the coated apple balls in small paper cups and leave to cool and set.