As you know, perfection also includes care and precise details. As the Christmas dinner is undoubtedly the most important part of Christmas Eve, you should take particular care to ensure that you have the right table settings at home. We will advise you on how to properly and creatively fold the napkins for the Christmas Eve table.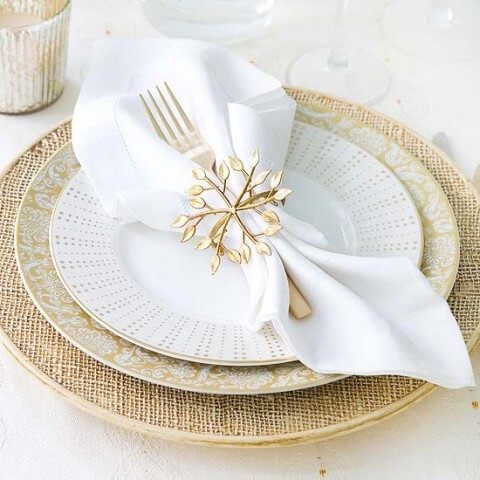 Gold rings
If you have gold elements on your china, gold napkin rings are the most suitable and also the easiest way to serve your guests. You can get a ring at any decorating store or make one yourself at home. You can also tie the napkin with a piece of string or mistletoe painted gold. The napkin can also be tied with a beautiful brooch.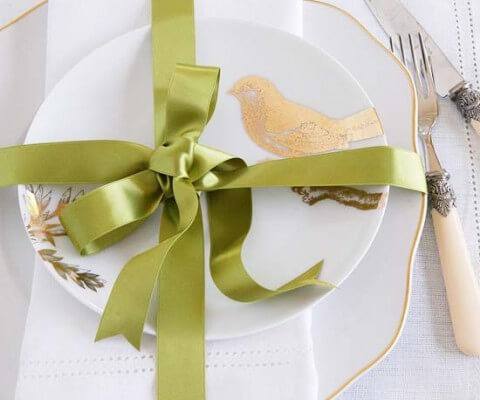 Masle
If you want to have a Christmas Eve table that your guests are sure to remember, tie the plates and napkin together with a large fabric bow. This way, guests will feel like they're unwrapping their first Christmas present as soon as they sit down at the table.
Snowflake
If you want the whole table to be set in the Christmas spirit, try folding the napkins into a snowflake shape too. Find out how in this video.
Christmas tree shaped napkins
Do you care about the details and want everything to be absolutely perfect? Try folding your guests' napkins into the shape of a Christmas tree using this simple tutorial. It's not complicated and it's sure to impress both children and adults.
Cutlery
Whichever option you choose or if you stick to your old way of setting the table, remember that good quality cutlery that is always perfectly polished is also a very important part of the table.